4.4 oz
Regular price
Sale price
$19.00 USD
Unit price
per
Sale
Sold out
Share
Goldenrod is often associated with the flower that causes ragweed allergies; the astringent properties, in fact, calms runny eyes, runny nose, and sneezing that comes with late summer and early fall allergies.  As a liquid extraction, it breaks down mucus in the lungs, resulting in the ease to breathe.  As a natural anti-inflammatory, the herb can improve intestinal distress to seasonal allergies. 

Respiratory relief is not its only benefit, goldenrod contains high levels of antioxidants,  aiding to protect cells from oxidative damage, and chronic diseases.   The astringent and antiseptic  qualities tighten and tone the urinary system and bladder making it useful for UTI infections, both nourishing and restoring balance to the kidneys. 

Goldenrod tincture comes in a two-ounce dropper bottle, lasting six-weeks.
WHAT IS A TINCTURE?
An herbal tincture is a long-lasting and effective form of extracting the whole plant's medicinal properties. The formula combines alcohol, distilled water, and sometimes vegetable glycerin. The result is potent and fast-acting. By adding the recommended drops of tincture to a liquid, diluting removes the weak or absent taste of alcohol.
CUSTOMIZED HEALTH:  If you are looking for a natural way to improve your health, consider requesting an herbal wellness solution, covering up to four areas.  Lisa offers customized wellness possibilities as a tea or tincture.   Areas could be less fatigue and more energy,  improved sleep habits, relief from digestion, a chronic cough, headaches, or a solution for pain.    Upon request, synergy tinctures are offered in two-ounce (lasting six weeks) or four-ounce dropper bottles (lasting 12 weeks.)

DIRECTIONS;  KL Landing's tinctures are potent; therefore, it's vital to establish a schedule when taking a tincture, not exceeding the recommended dosage.  One dropper equals roughly 30 drops.  Liquid extractions can be consumed either directly underneath the tongue or within a cup of cool liquid.  

CONTRAINDICATIONS: Please contact your physician, especially if you are pregnant or breastfeeding or taking medication for the liver, before consuming goldenrod.

View full details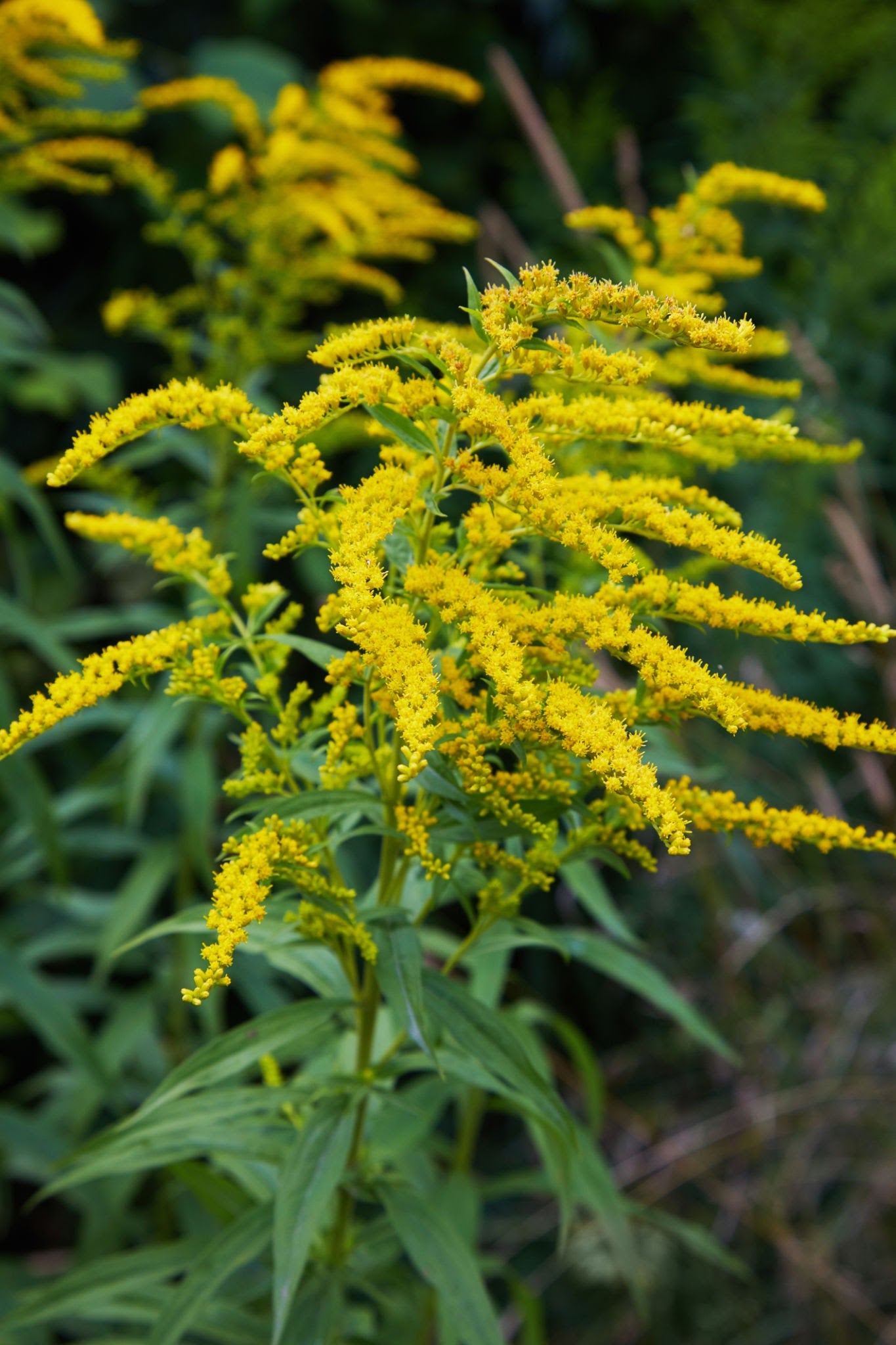 Shipping

Shipping costs will added at checkout and based on the weight/quantity of items in the purchase, as well as the shipping destination.

Refunds

If a jar is broken during transit, a replacement will be provided with no charge, provided photographic evidence of the damage is submitted.