Regular price

Sale price

$22.00 USD

Unit price

per

Regular price

Sale price

$14.00 USD

Unit price

per

Regular price

Sale price

$14.00 USD

Unit price

per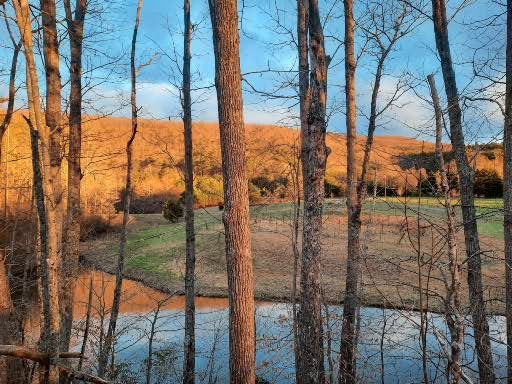 The Story of KL Landing
My grandmother, Babka, at the age of 90 said several times, "Don't become a farmer!"  I was engaged to a Sergeant in the Air National Guard, who wore cowboy boots and bought sight unseen 42-acres in Stokes County, perfect for farm or ranch life.  Sixteen years ago, we sought to make "The Landing" self-sufficient and hopefully one day reap the rewards from the land.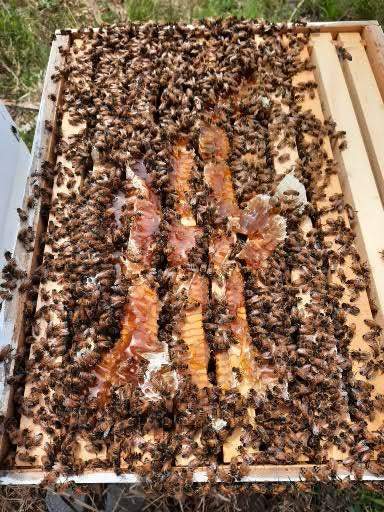 We started by planting a small orchard, vineyard, and rows of blueberries.  In 2016, Kevin, for the second time in our marriage, announced he wanted to start an endeavor.  First, it was chickens, which I ended up loving; then, it was bees!  We registered for "bee school" to become state-certified beekeepers.  (Most bee-lovers will talk about their hives just as enthusiastically as you pridefully discuss your four-legged pets! Yes!)   The small apiary helps our expanded orchard, blueberries, elderberries, and gardens thrive while producing on the flavor wheel, Blueberry-Wildflower Honey.   With five varieties of elderberry growing, in less than three years, the flavoring will soon change! 
For nine years and counting, I have relished the title of staff writer for Forsyth Family Magazine.  It's allowed me to continue learning about the subjects I love- family, education, gardening, beekeeping, animal-husbandry, food, herbal health, and self-sufficiency.  Invested in medicinal herbs and their promotion of good health, I began dabbling with a Gardeners Hand Salve recipe in June 2021, not knowing whether it was worth selling at a local farmer's market I attended.   Asking friends to provide feedback, I soon found out it was indeed worthy of healing various skin conditions while improving the texture of the skin.  Kevin asked if I could make a sore muscle rub and foot balm for him.   Yes!  And, both have become part of the three most popular products for hands, feet, and sore muscles!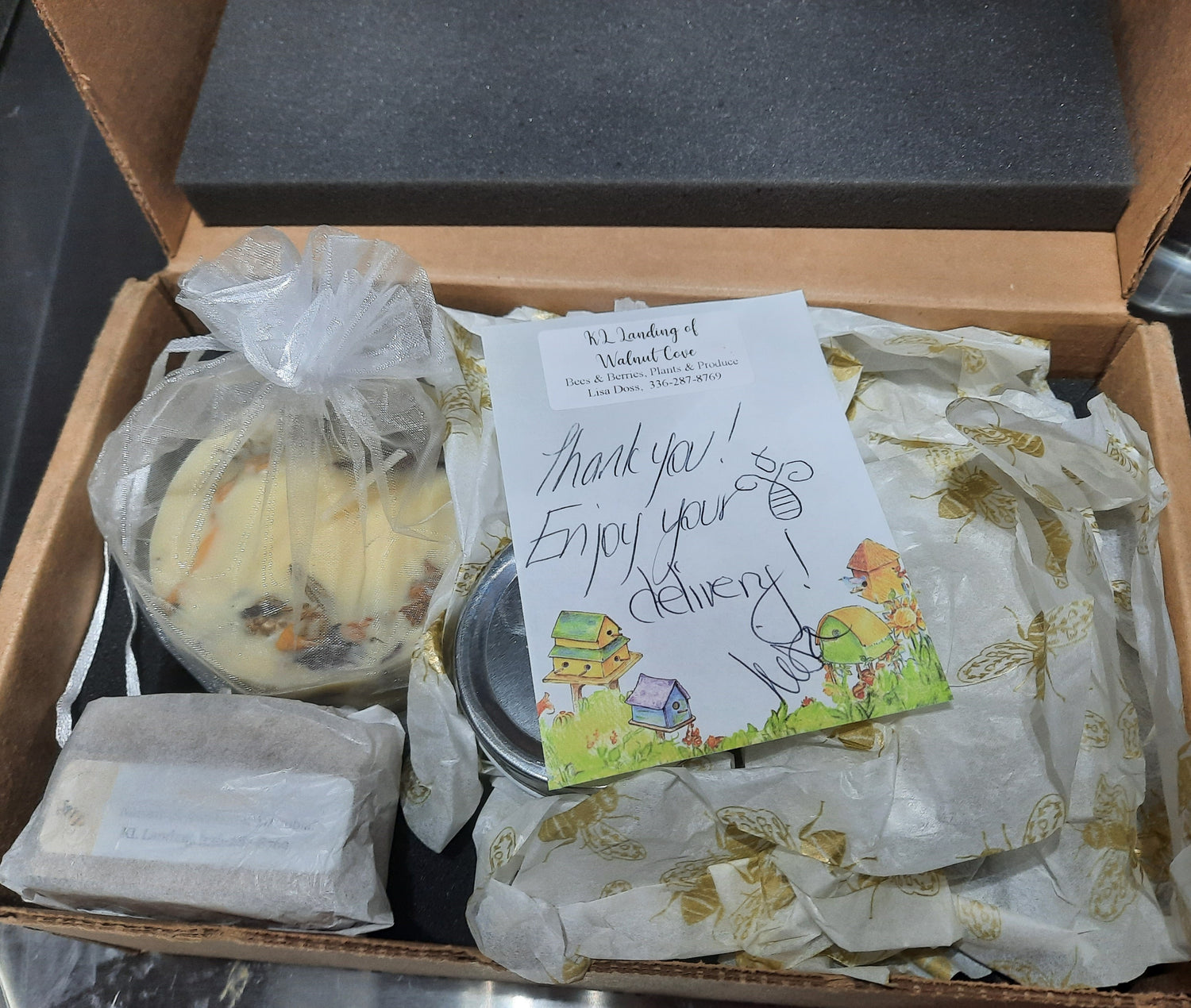 Delving into medicinal-based salves and balms using our honey and local beeswax has expanded to include serums, ointments, honey infusions, and syrups in the cause of wellness.
The greenhouse erected in April 2021 has been a dream come to fruition.   My daughter screams out, "Momma!" where are you!   I, sometimes, become lost among the plants or lose track of time in the potting shed or garden.  
 After learning the needs of a greenhouse and balancing air temperature with watering needs, I'm growing seasonal plants from herbs to flowers, blueberries, and elderberry bushes, hibiscus, peonies- all produced from heirloom seeds or propagated through cuttings, available at the recommended time of planting.  
No, not a farmer.  It's much more than that!  We've found a calling and happiness! 
Browse Product Collections
DISCLAIMER:  I am neither a medical doctor nor attempting to diagnose or treat medical conditions.  Please use common sense when using herbs topically or internally, especially if you suffer from a medical condition, are presently on medications, pregnant, breastfeeding, or administering herbal infusions to children.  Openly communicate with your physician if you have questions or concerns regarding an adverse effect to your current medication.