4.4 oz
Regular price
Sale price
$20.00 USD
Unit price
per
Sale
Sold out
Share
Reaching the potential of 130 feet tall, Ginkgo trees can live for over 1,000 years (2,500 years old in China.) As an ancient herbal therapy, possessing high antioxidant and anti-inflammatory properties, its treatments impact conditions where blood flow, effecting how neurotransmitters in the brain operate; therefore, aiding to help anxiety and depression, overall cognitive decline (sharpens memory and boosts concentration, mood, and strengthens organs- eyes, brain, blood vessels,) aids circulation problems, functional disability (schizophrenia, dementia, Alzheimer's disease,) blood pressure difficulties, altitude sickness, cardiovascular disease, stroke,  erectile dysfunction, asthma, neuropathy, cancer, premenstrual syndrome, ADHD, macular degeneration, (eye disease, impacting central vision.)
The liquid extraction is contained in a two-ounce Amber dropper bottle.
WHAT IS A TINCTURE? An herbal tincture is a long-lasting and effective form of extracting the whole plant's medicinal properties. The formula combines alcohol, distilled water, and sometimes vegetable glycerin. The result is potent and fast-acting. By adding the recommended drops of tincture to a liquid, diluting removes the weak or absent taste of alcohol.

CUSTOMIZED HEALTH:  If you are looking for a natural way to improve your health, consider requesting an herbal wellness solution, covering up to four areas.  Lisa offers customized wellness possibilities as a tea or tincture.   Areas could be less fatigue and more energy,  improved sleep habits, relief from digestion, headaches, or a solution for pain maintenance.    Upon request, synergy tinctures are offered in two or four-ounce dropper bottles.

DIRECTIONS;  Ginkgo biloba  will provide a boost of energy levels; therefore, consider establishing a schedule to take one dropper, 30 drops, in a cup of water.  Please know that all KL Landing's tinctures are potent; do not exceed beyond 60 drops; otherwise, reaping the digestive side-effects.
CONTRAINDICATIONS: Ginkgo is generally safe for healthy people to use in moderation for up to six months. Due to its blood thinning activity, do not use with aspirin, or other non-steroidal anti-inflammatory medicines, and or before or after a surgery. 
View full details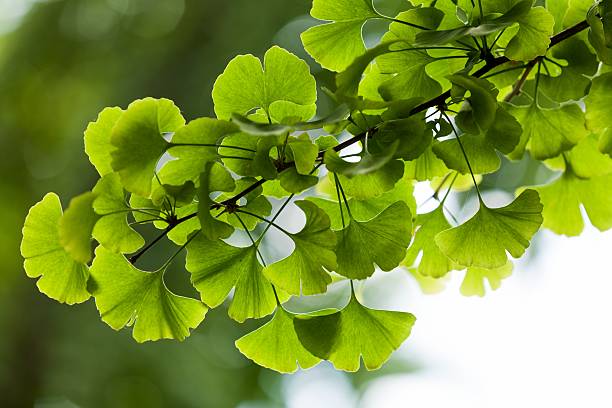 Shipping

Shipping costs will added at checkout and based on the weight/quantity of items in the purchase, as well as the shipping destination.

Refunds

If a jar is broken during transit, a replacement will be provided with no charge, provided photographic evidence of the damage is submitted.