4.1 oz
Regular price
Sale price
$14.00 USD
Unit price
per
Sale
Sold out
Share
Irritations occur in the gastrointestinal tract to inflame and erode the stomach lining.  Sometimes this action happens suddenly or over time.   Healing herbs are designed to aid the liver, bile, and urinary tracts.  Licorice root is known for its effective remedy to help soothe and heal heartburn, leaky gut, adrenal fatigue, and PMS while offering pain relief.  Due to the plantain leaf's astringent and demulcent properties, it can draw out heat and support the damaged tissues, calming gastrointestinal inflammation.  Burdock root and calendula flowers both offer inflammation-reducing properties, while gotu kola decreases swelling and boosts circulatory flow.  Marshmallow root coats the inside of the stomach, preventing acid from causing discomfort and "burning." 

The taste begins as peppery and ends with an aftertaste of sweetness   Drinkers need to plan for this tea by making a pitcher that will last up to four days.  Is it worth the time? YES!
Each resealable bag contains 3.64 ounces of loose tea. 
DIRECTIONS:  Infuse 0.2 ounces of loose herbs with 16 ounces of water.  Steep for 15 minutes or overnight, based on strength preferences. Drink two to three cups daily.

INGREDIENTS:  licorice root, plantain leaf, burdock root, calendula flowers, marshmallow root, gotu kola leaf,
View full details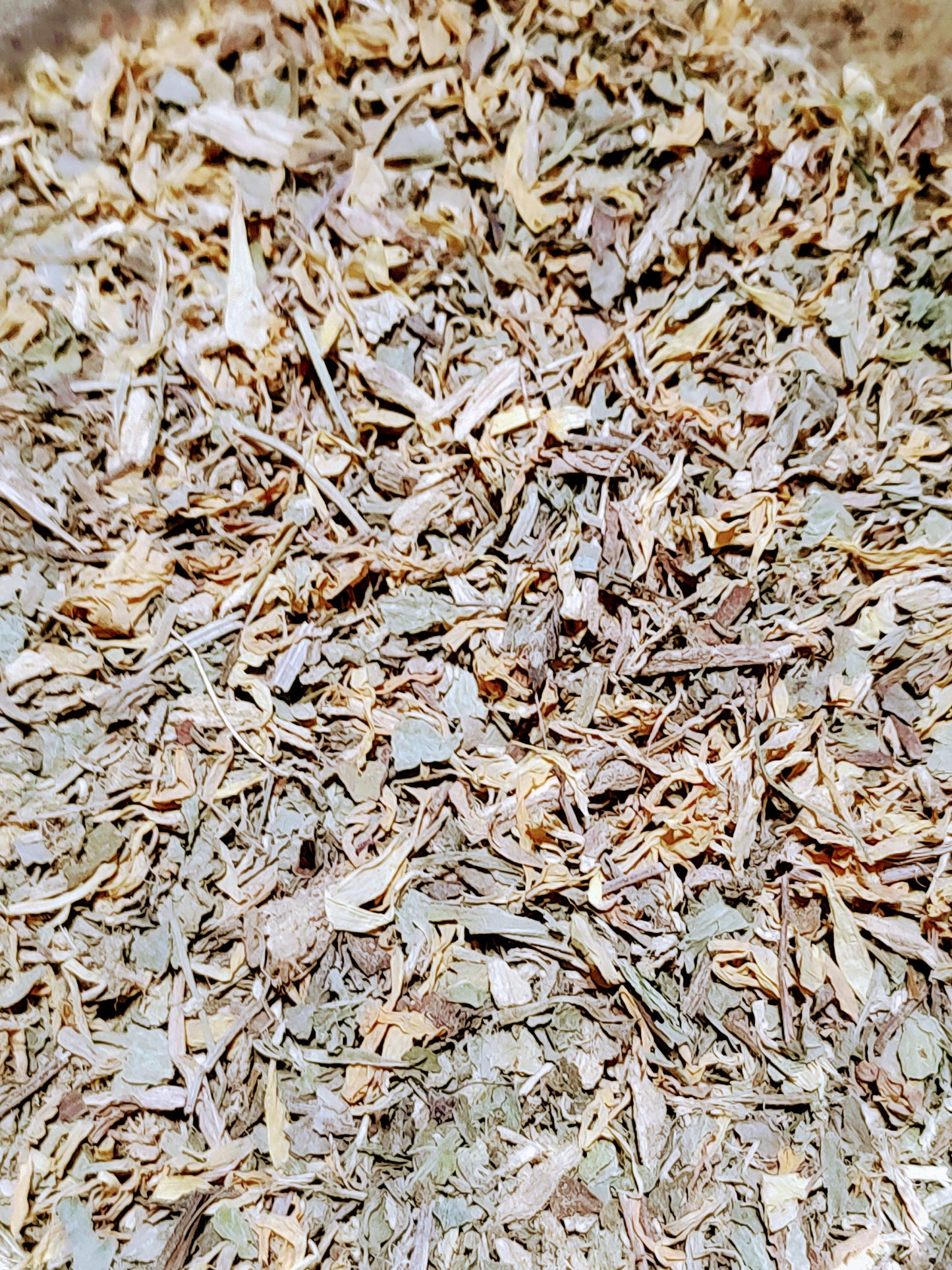 Shipping

Shipping costs will added at checkout and based on the weight/quantity of items in the purchase, as well as the shipping destination.

Refunds

If a jar is broken during transit, a replacement will be provided with no charge, provided photographic evidence of the damage is submitted.