4.3 oz
Regular price
Sale price
$17.00 USD
Unit price
per
Sale
Sold out
Share
A healthy detoxification system is necessary for optimal well-being; yet, it is often overlooked.  The reason for underlying difficulties, such as dull skin tone, acne, eczema, dark circles underneath the eye to lingering infections, chronic pain, brain fog, and digestive issues (although the list continues) are warning signs!  Keep in mind, one organ does not work alone, the detoxification process connects to multiple systems, purposefully working towards opening and moving channels.  Deep Cleanse tea offers herbs to not only encourage bile production and excretion but also to clear waste from the body and blood.   For instance, dandelion and burdock roots are both gentle herbs ideal for detox support, nutrition, and relieving skin issues.  Yellow dock is a compliment, balancing lower GI function to support cleansing.  Dandelion, Burdock, and Nettle all support the kidneys, preventing bacteria from causing a UTI.  Licorice root and Ceylon cinnamon bark are soothing, gut-healing herbs and spices.  Fennel seed and ginger root decrease inflammation and gas pain while increasing circulation. 

Tip:  Transfer the four ounce bag of loose tea into a Mason jar.  Shake first before opening to ensure the contents do not settle. 
DIRECTIONS; in a saucepan, pour 2.5 tablespoons over 2 cups of water.  Simmer, covered, for 20 minutes.
View full details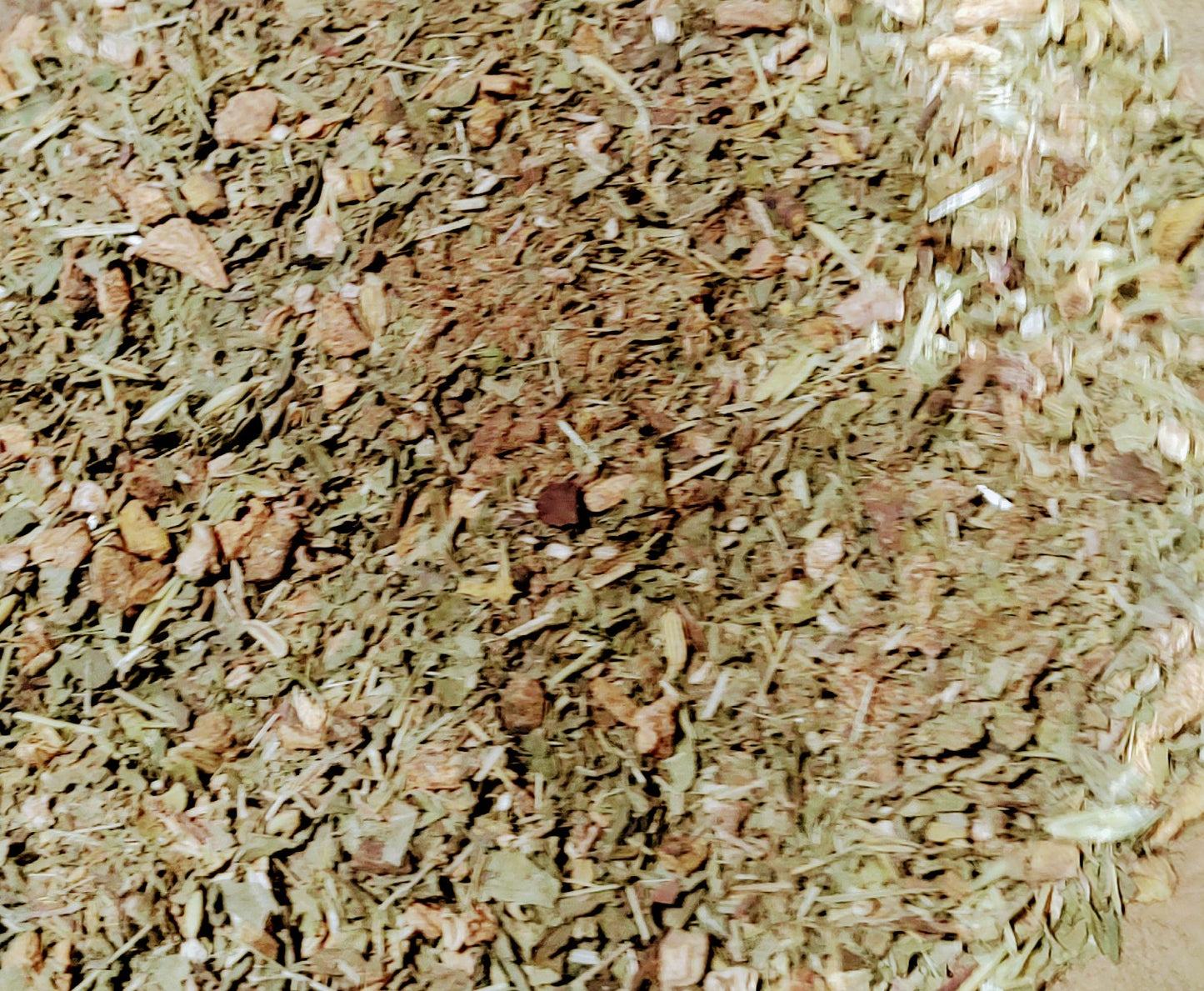 Shipping

Shipping costs will added at checkout and based on the weight/quantity of items in the purchase, as well as the shipping destination.

Refunds

If a jar is broken during transit, a replacement will be provided with no charge, provided photographic evidence of the damage is submitted.