4.4 oz
Regular price
Sale price
$16.00 USD
Unit price
per
Sale
Sold out
Share
An herbal tincture is a long-lasting and effective form of extracting the whole plant's medicinal properties. The formula combines alcohol, distilled water, and sometimes vegetable glycerin. The result is potent and fast-acting. Adding the recommended drops of tincture to a cup of water removes the taste of the weak percentage of alcohol.

CATNIP is a mild aromatic herb that relieves stress, anxiety, nerve induced headaches, treats skin infections, and speeds the healing of minor wounds.  Like all herbs, pure extractions have a wide range of benefits.  In addition, catnip, calms restlessness, and hyperactivity, encouraging sleep.  While the tincture can be taken three times daily, a dosage before bed will help the body's internal healing, encouraging sweating to eliminate high fevers, congestion, sore throats, and a powerful gastrointestinal anti-spasmodic.  Additionally, catnip tincture also relieves gas, bloating, spasms, menstrual cramps, diarrhea, and pain.   
Two-ounce dropper bottle.
SYNERGY:  If you are looking for a natural way to improve your health, consider requesting up to four areas.  Lisa offers customized wellness possibilities as a tea or tincture.   Areas could be less fatigue and more energy,  improved sleep habits, digestion, headaches, or pain maintenance.    Upon request, synergy tinctures are offered in two or four ounce dropper bottles.


DIRECTIONS:  For infants three weeks to age three, add two to five drops to one cup of juice up to twice. daily.  For ages four to eleven, add five to fifteen drops to one cup of water or juice.   Ages 12 to adults can add 15 to 30 drops to one cup of water, and drink up to three times daily; however, bedtime is the best time to allow an herb to work is powerful magic, restoring the body.

WARNING: Avoid during pregnancy.  Please obey recommended dosage amounts.  Large doses can cause vomiting.
INGREDIENTS: Catnip, alcohol, and distilled water. (1:5, 50% Alcohol/Water)

View full details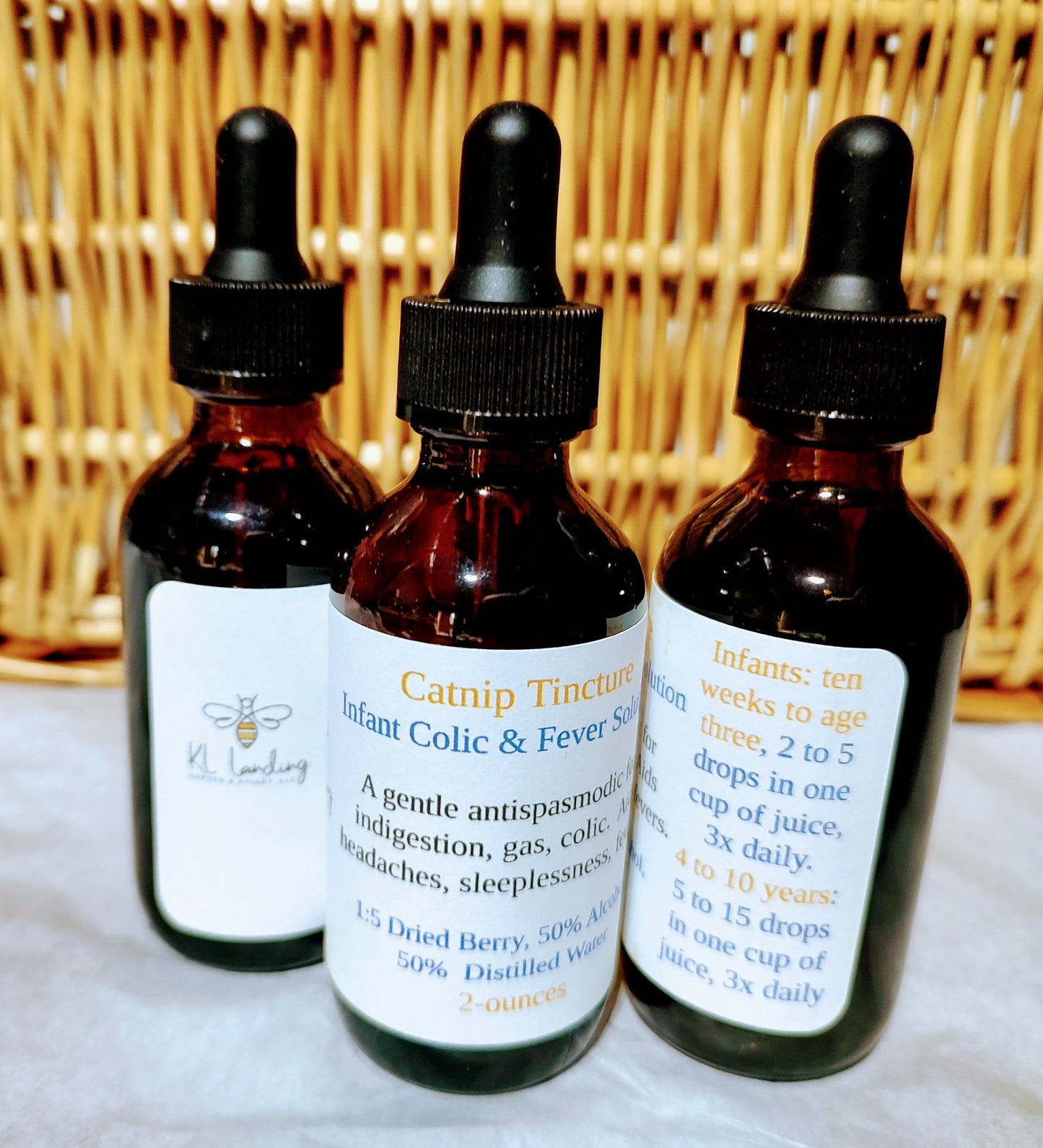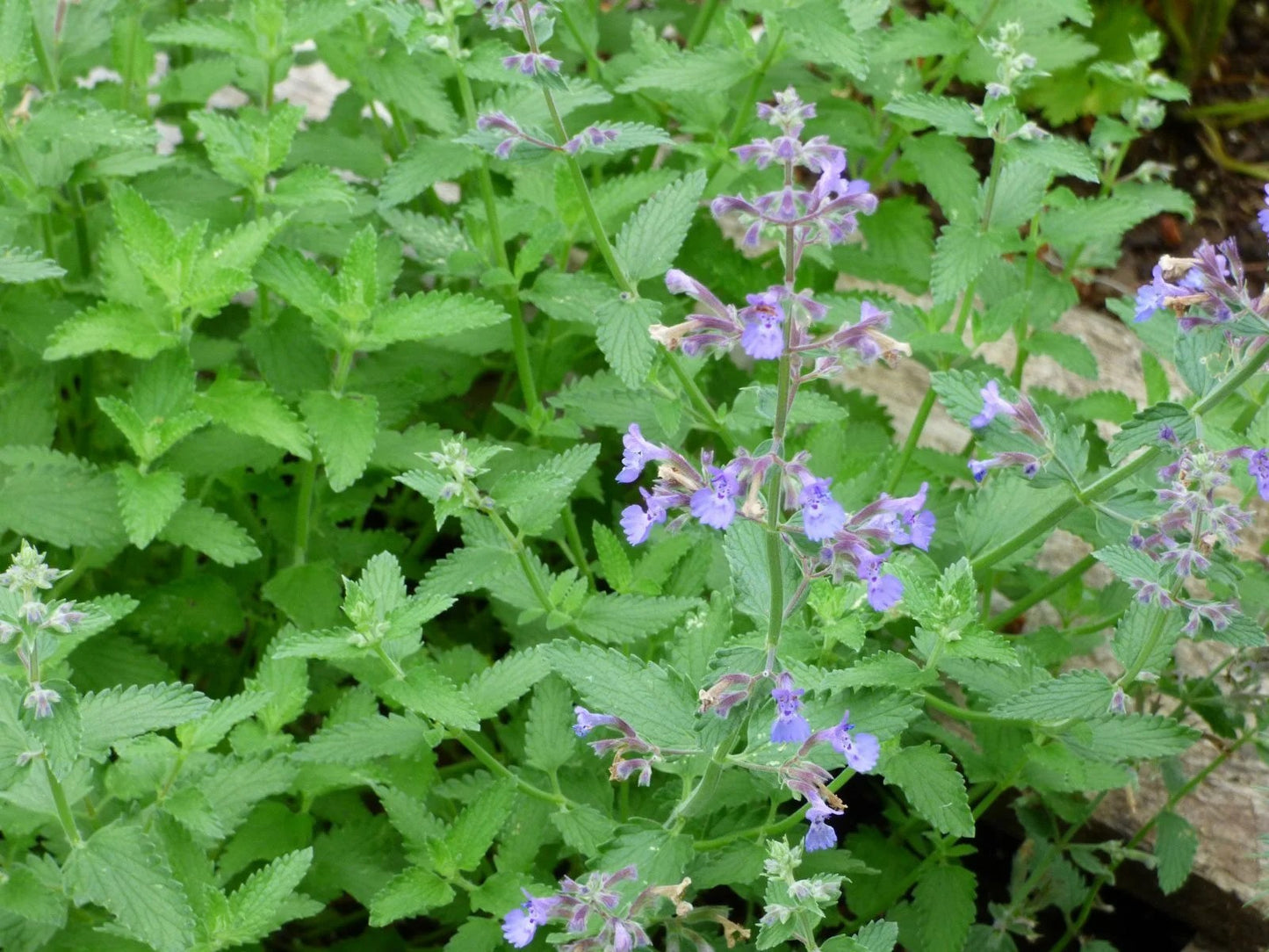 Shipping

Shipping costs will added at checkout and based on the weight/quantity of items in the purchase, as well as the shipping destination.

Refunds

If a jar is broken during transit, a replacement will be provided with no charge, provided photographic evidence of the damage is submitted.