24.6 oz
Regular price
Sale price
$20.00 USD
Unit price
per
Sale
Sold out
Share
Ask Kevin or Lisa about their hives and expect to hear anecdotal stories from capturing swarms to any number of bee facts, regarding the life and ways of the colony. Beyond the wildflower and vegetable gardens, nearby wooded areas, a lake, and numerous babbling streams, the forager bees extract pollen from dandelions to pollinate flowers, shrubs, and trees. KL Landing's honey coloring is derived from the 50 plus blueberry bushes and other sources- flower and herb gardens, vegetable gardens, and the native plants and trees. Soon, Lisa's mature elderberries will impact the distinctive flavor. We could be just partial, but once you've had a taste of raw honey, there's no turning back.
KL Landing Blueberry Wildflower honey is extracted from a simple yet heavy process. From frames and extraction, the honey goes through a double straining process before entering individual glass jars.
The taste- smooth and delicious, lasting an eternity!
Pollen season equates to honey season, two months, from early April to early June. Extraction spans from June through July. Honey is often available as early as March until we sell out. If you would like a jar or two, please send us a message indicating your preferences on size. We measure and price based on the weight in 10 and 20-ounce jars.
View full details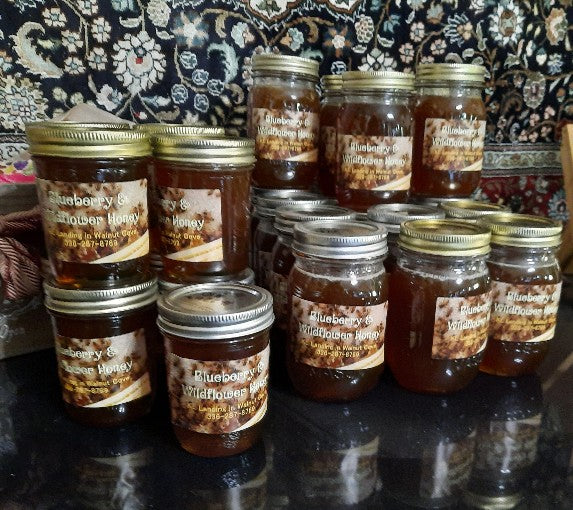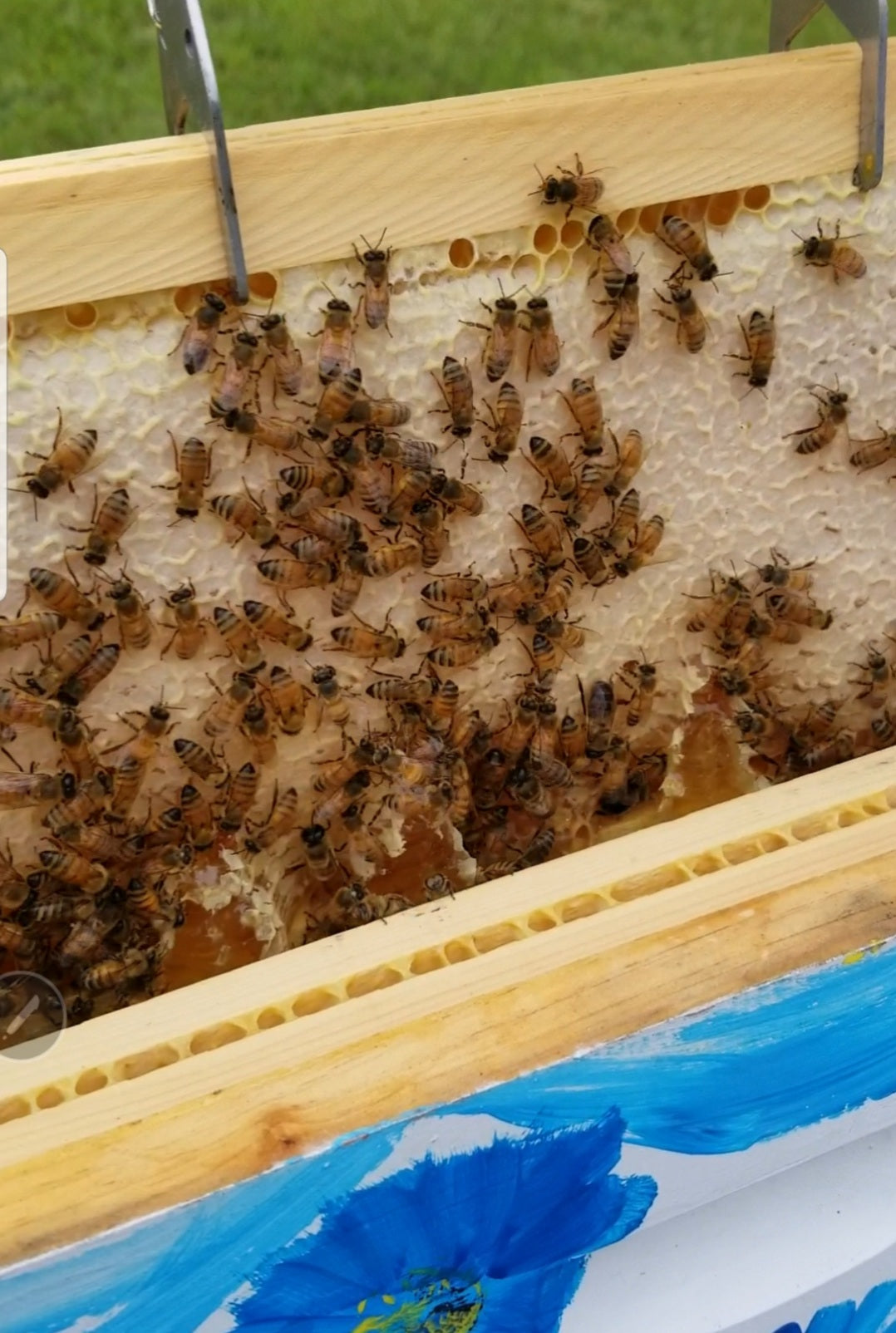 Shipping

Shipping costs will added at checkout and based on the weight/quantity of items in the purchase, as well as the shipping destination.

Refunds

If a jar is broken during transit, a replacement will be provided with no charge, provided photographic evidence of the damage is submitted.